The Granite Falls High School Kilowatts
Did you know that Reddy Kilowatt was also a high school mascot? Minnesota's Granite Falls High School had Reddy as their mascot for nearly 60 years until school consolidation led to his retirement. NSP had a power plant in Granite Falls for many years.
Big, big thanks to GFHS alum Kari H. for the bit of trivia and for sending in these photos!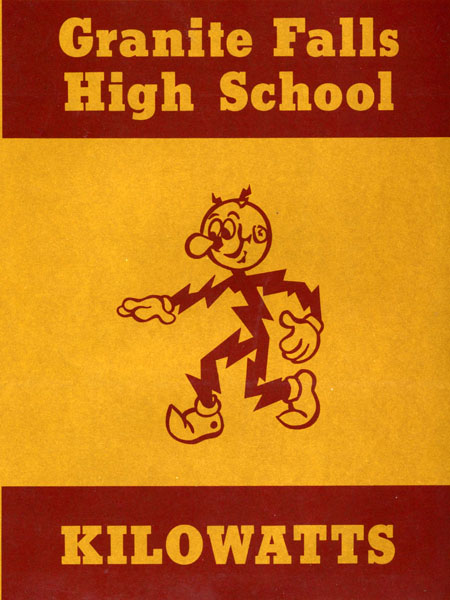 A school folder.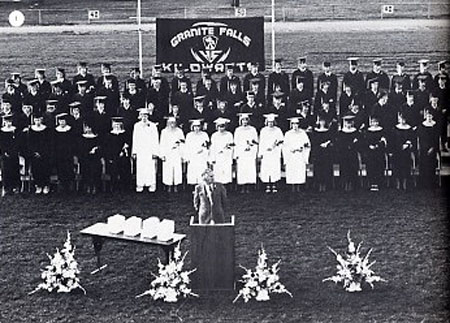 A graduating class.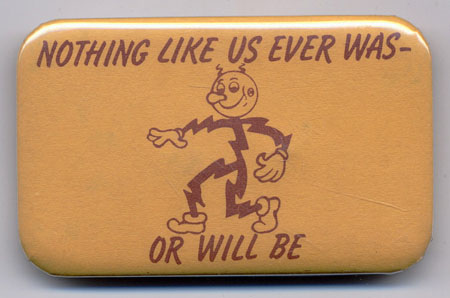 A homecoming pin.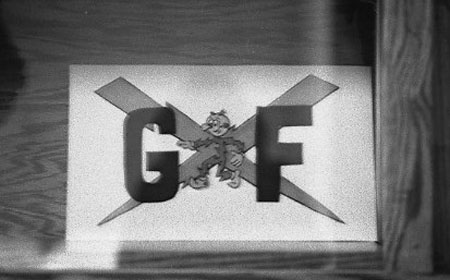 A GFHS sign.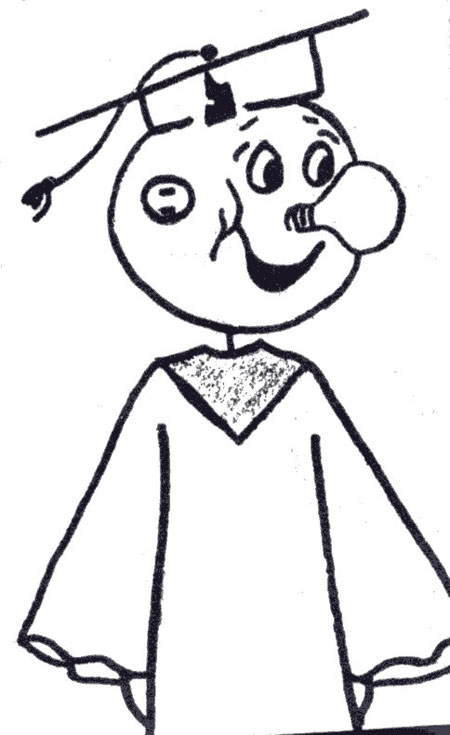 A vintage drawing of Reddy.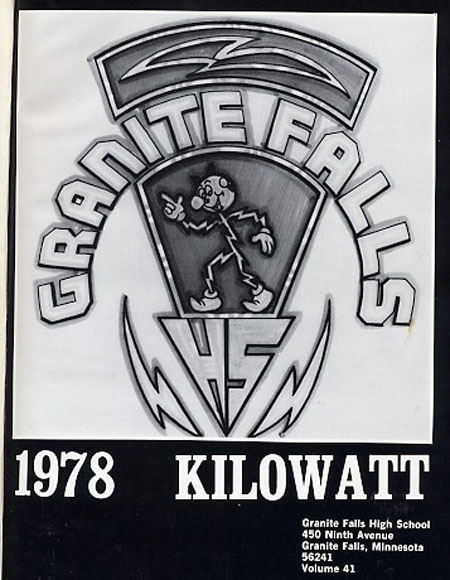 Memorabilia from 1978.