Lots of great old images in this Creativepro.com article from earlier this year.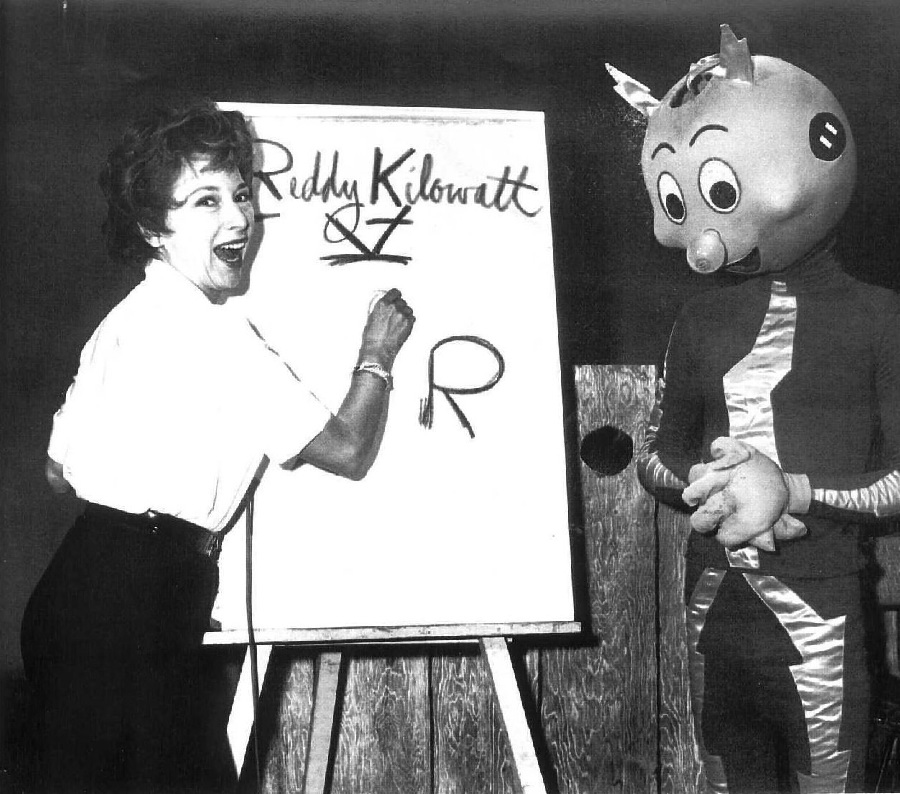 Electricity once had a perky little mascot, Reddy Kilowatt, with a light bulb nose, plugs for ears, and a body made of lightning bolts…

It's hard to imagine when people didn't take electricity for granted, yet in the beginning electricity was restricted primarily to lighting. And as a utility, it was not well understood. People could wrap their heads around the concept of gas, but electricity remained a mystery.