Here's a great photo & memory from Mr. Nathan J. Foulds of Franklin, N.J.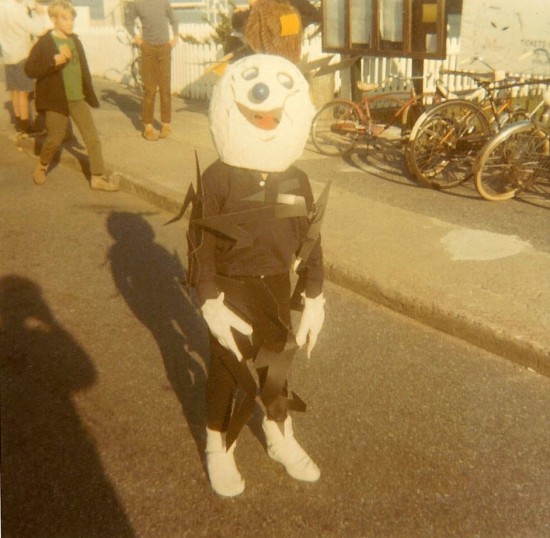 My Mom always hand-made theme-based costumes for my brothers and I to march in the annual Halloween parade in Packanack Lake, a close knit lake community that is part of Wayne Township, N.J. It had population then of about 45,000.

This one was Halloween 1969 and won for best original costume. I was also a horse, a Gerald Ford 'WIN' (Whip Inflation Now) button, the Michelin (Tire) Man, Cousin IT (The Adamm's Family), a flagpole w/American flag (she even asked for and got permission to hand-make the American flag).
Thanks Mr. Foulds!